Even though golf is a low-impact sport, it works out several of your muscles. Developing these muscles allows you the ability to pinpoint your weak and strong points in the game. Whether you're a beginner or a budding golf expert, knowing about the muscles used while you swing lets you know how to improve.
Forearm and Wrists
Weak wrist and forearm muscles affect the way you swing your club and hit the ball. Important for gripping the club firmly and holding onto it during your swing, the wrist muscles of your forearm can be exercised to strengthen and make them flexible. Making your wrists more flexible allows you to hit the ball farther and more accurately. The muscles of your wrists and forearms are connected. This means when one muscle is exercised, the rest of them work together as well. With flexible wrist muscles, it becomes easier to flip the wrist to achieve accurate flop and chip techniques.
Lower Body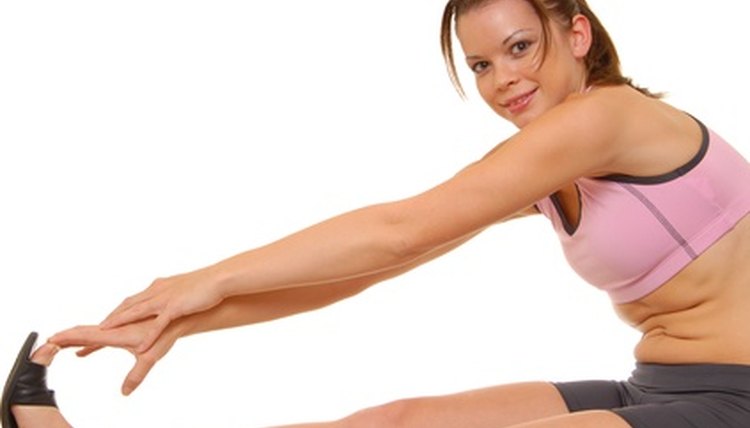 Stretching your hamstrings improves lower-body muscle tone and flexibility.
The muscles in your lower body play a vital role in how you play the game. For example, weak gluts, thigh and calf muscles weaken your stance and posture, making it harder to remain straight and firm while swinging the club. A common test in gauging your flexibility and lower body strength involves bending all the way down without bending your knees, to see how far your hands can reach. Doing this puts tension on your hamstring muscles, allowing them to become more flexible and strong. The quad muscles in your legs are located at the front of your thigh and surround your knee. Strengthening these areas gives you a more dynamic swing and stronger knees.
Upper Body and Core Muscles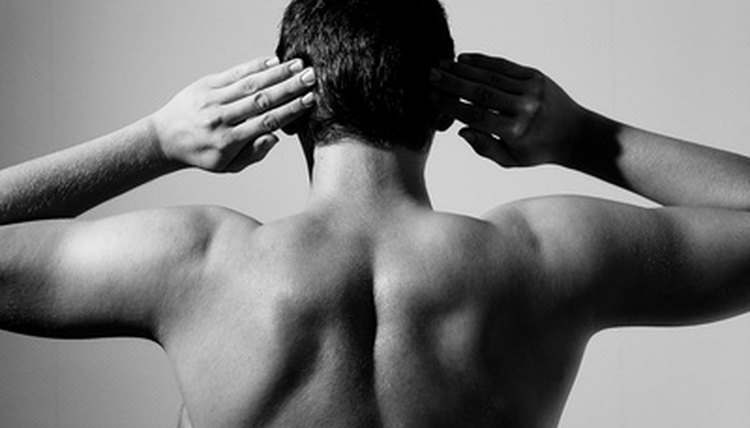 Strong shoulders and back muscles improve your swing and pivot.
Your upper body serves as the powerhouse of muscles when it comes to playing golf. For one thing, the shoulder muscles not only affect your posture, but how hard you hit the ball when you swing as well. Well-defined shoulder muscles also improve your upper back muscles because they are connected. Upper back strength in conjunction with well-trained gluts, hamstrings and quadriceps takes pressure off of your lower back so your posture and swing can be optimized. Stretching your upper body muscles makes them more flexible. This helps with a powerful rotation when you swing the club. The core muscles in your body comprise of your abdominal and chest muscles. These are most important for your golf swing because they power the force behind your swing. Combined with well-toned shoulder and forearm muscles, the core muscles provide the force you need to hit the ball far.