Hitting the golf course taxes a range of the body's muscles, as most avid golfers learn over the years. People unfamiliar with the sport may joke mistakenly about the game's stereotypical effortlessness: its carts, caddies, drinks at the clubhouse or Friday hooky. Rarely do these hecklers consider the precise physiological coordination needed for a solid and long-lasting golf game. Golf fitness experts say consistent exercise for several crucial power centers in the body will not only enhance a golfer's game -- it tends to lead to a healthier lifestyle overall.
Exercise & Flexibility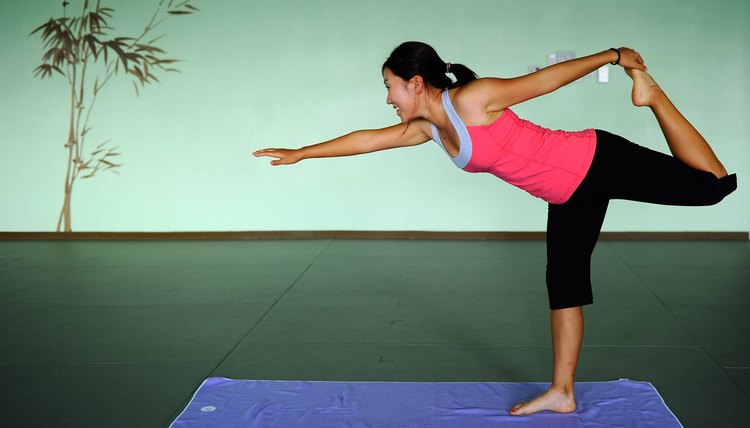 LPGA Tour pro In-Kyung Kim knows the benefits of yoga for core strength.
Prehab