Professional golf remains one of the few sports where showboating and trash talking has not become mainstream. As a leisurely endeavor enjoyed by millions, golf is still considered something of a gentleman's sport, and as such there are certain rules of etiquette that are expected. While breaking etiquette may not necessarily get a person tossed off the course, there is a certain expectation that once you understand that you have transgressed, you don't let it happen again.
Silence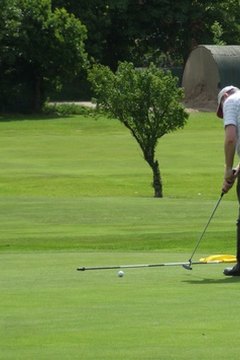 Silence is part of the game.
The hushed voices of television commentators during a golf tournament has become the subject of many jokes, but the fact is that silence is golden on the golf course. You aren't necessarily expected to always keep your mouth shut, but rather to speak quietly. Golf is a game that requires extreme concentration to be played well and players are expected to recognize this fact. Don't talk at all when others are playing their shot.
Pace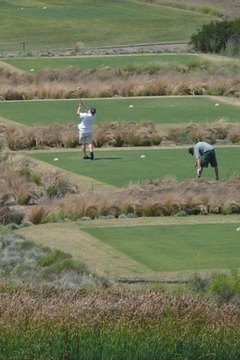 While a round of golf can take a few hours, etiquette requires that you keep on a steady pace. There are likely to be players just one hole behind you and they don't want to be kept waiting while you have a party on the fairway or green. Golf can be a game of momentum and when a player is on a hot streak, the last thing he wants is to be continually held up by those in front of him. This doesn't mean you have to streak through the course, but don't dally around; get the hole finished within a reasonable time and move on to the next.
Announce Your Score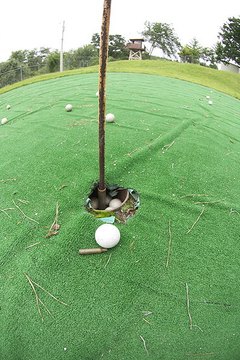 After the ball finally plops down into the cup, pick it up and announce what score you got. Even in professional tournaments, the onus of the correct score on a hole is placed upon the golfer, not a scorekeeper. Forcing another player to have to ask you what score you got on a hole is a major breach of golfing etiquette. Therefore, always immediately announce to the other players exactly how many shots it took you to sink the ball.
Practice Areas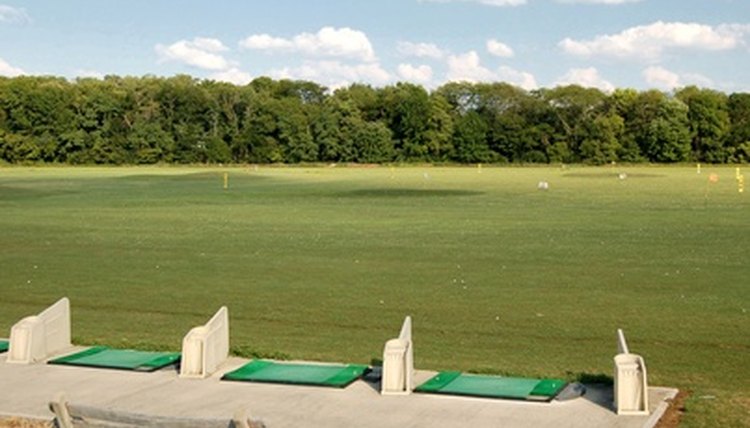 Etiquette extends to practice areas.
Golfing etiquette extends to practice areas like the putting green and the driving range. Many people there are striving to improve their game and the practice areas should not be considered a social gathering place. When people are practicing their swings or putts, observe all the rules of etiquette that you would observe on the course itself. Be quiet and respectful.
Bunkers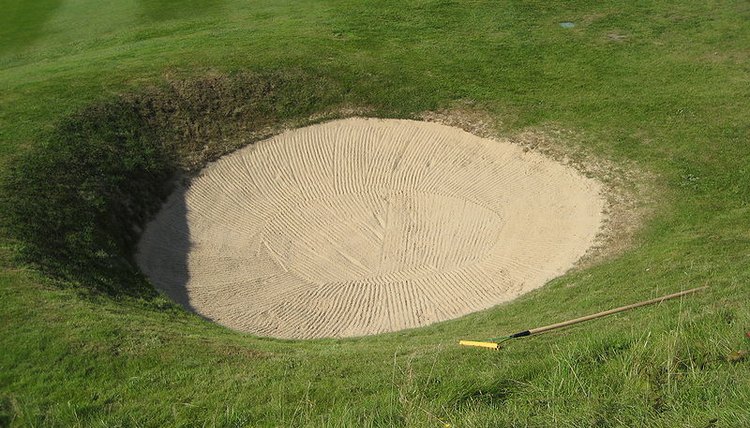 The sand bunker should look like nobody was ever there when you leave it. Use the rake to smooth over your footprints after getting your ball out of the bunker. Constant traffic can make the bunkers even more difficult than they are when pristine, and it is considered bad etiquette to leave a bunker behind that offers more difficulties for golfers behind you than you faced yourself.