Golf can provide a wonderful experience for kids. Not only is playing a round a great way to spend family time, but the game teaches a variety of lessons and life skills that are applicable, whether age 6 or 60. According to a report submitted by the National Golf Foundation, kids (6-17 years-old) participation in the sport has dropped 24 percent since a similar report done in 2008. The key to getting them back on the course may be making the game as fun to play for them as it is for advanced adults and proper clubs will go a long way towards doing that.
Fitting Clubs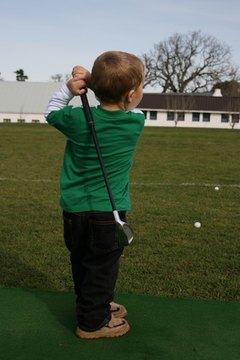 Make sure you look at the height standards for prepackaged clubs.
It's doesn't matter if you give your kid the best, most expensive set of clubs in the world. If they don't fit, they're going to make the game harder, not easier. Sizing a child for golf clubs uses some of the same tools for evaluation as those used for adults. The sizing of the child is of primary importance but you also need to factor in the skill level involved. Junior clubs are based on a size range that addresses a number of heights. The clubs should be just longer than a normal fit for the child's size, typically 1.5 inches, so that the clubs can be slightly choked up on and they can grow in to them gradually.
Club Weight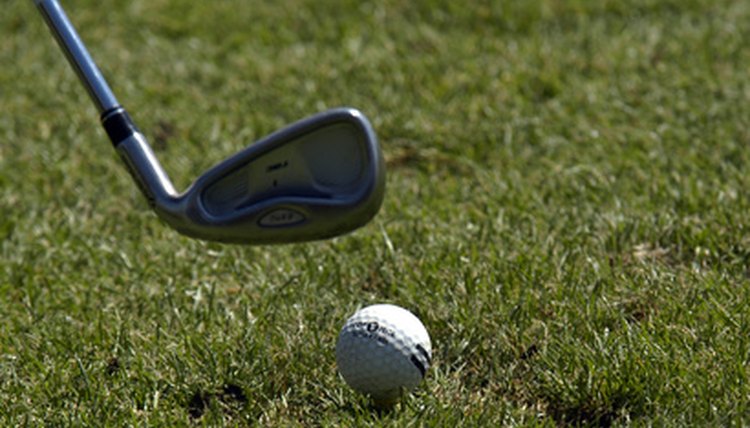 A light shaft and club head are ideal for small children.
If you want your kid to stay with you and play with you on the course, make the game enjoyable for them. Improperly weighted clubs can not only cause enjoyment problems today, but they can lead to swing problems down the road and that's a sure-fire way to get the child to hang up his spikes before he reaches the ripe old age of 12. For golfers younger than the age of 10, the club head and shaft should be made of light materials for the child's club to keep up with body rotation. As they get older, a regular weight club head should be combined with a lighter shaft. This will service until the hit their teens, when they can start playing with adult clubs.
Shaft Flexibility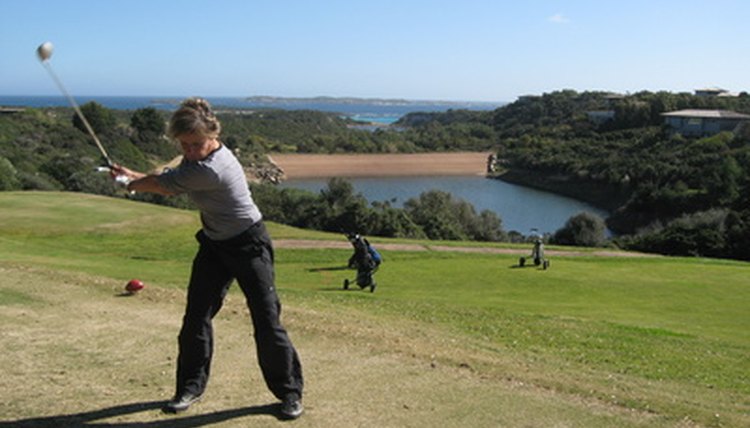 Get your child a medium-flex shaft.
At the start, a flexible shaft is exactly what not to have for your kids clubs. However, a stiff steel shaft can also be too demanding upon the athletic skills of the child. It's good to pick a shaft somewhere in the middle. Junior's clubs actually offer steel-shafted clubs that are made specifically for a child in mind, with a narrower grip and better flexibility than traditional adult steel shafts. Or, if you want the lightweight of graphite, go for a low flex point shaft that will accommodate a lower swing speed.