It can happen without warning. You're practicing your golf swing or just playing catch with the kids. Suddenly, there's a twinge--or jolt--of pain in your left upper back. According to the University of Michigan Medical Center, most left upper back pain results from overuse or weakness in the rhomboid muscle, which connects your shoulders to your spine. Some simple exercises can strengthen your rhomboid and reduce your risk for left upper back pain.
Arm Slide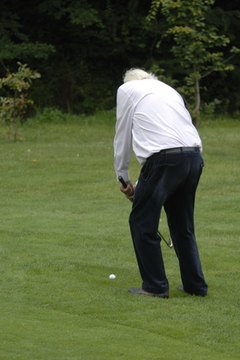 Strengthening your back can prolong your ability to play pain-free.
Sit or stand with your back against a wall. Have your elbows and wrists touch the wall. Slowly slide your arms up as far as comfortable. Hold briefly, then return to the original position. Repeat up to 10 times.
Shoulder Squeeze
Put your arms at your side. Squeeze your shoulder blades together. Hold for five seconds. Do up to three sets of 10. You can do the shoulder squeeze sitting or standing.
Chest Stretch
Sit flat on the floor. Straighten your legs in front of you (keep them straight, not in a V pattern). Take hold of each thigh, then curl your head and neck forward as far as comfortable. Hold for 15 seconds, then repeat three times. If you feel pain or discomfort in your neck, avoid this exercise.
Caution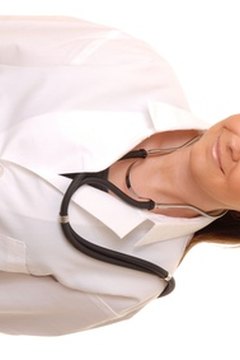 Let your doctor know about your back pain.
Let your doctor and other health professionals know about your exercise plans. If pain increases or your back feels worse, stop exercising and get a doctor's advice.