The green jacket. Is there a more iconic wardrobe item signifying success in all of sports? The greatest golfers from all over the world dream of someday putting on the jacket as the winner of the Masters Tournament at Augusta National. The golf preceding the jacket ceremony, though, has provided some epic moments that are burned into the memories of golf fans and have been retold through the years. The golf club in the small Georgia town of Augusta can claim some of the greatest moments in sports, not just golf. Here are our top eight.
7) Hometown Hero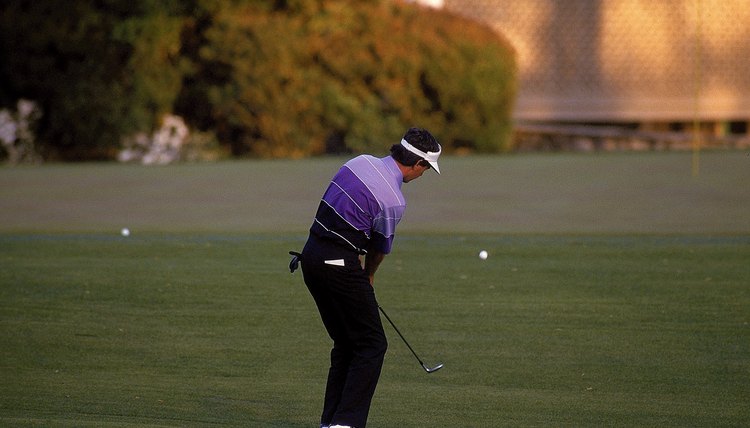 Augusta native Larry Mize chips in a birdie for the win in the second playoff hole of the 1987 Masters.
6) Battle of the Greats: Down to the Wire
5) Player Comes from Behind
4) Crenshaw Remembers Penick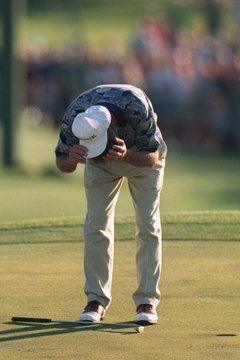 Ben Crenshaw overcome with emotion upon winning the green jacket at the 1995 Masters.
3) Sarazen's Shot Heard Around the World
2) Woods Breaks Every Record in the Book
1) Nicklaus Takes Last Major in Dramatic Style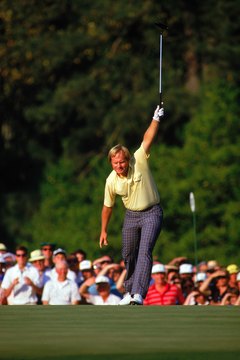 One of the iconic moments in all of sports: The Golden Bear triumphantly raises his club in the air on 17 of the final round, as he watches a tricky 10-foot putt drop into the cup.